2023 Farm Bill Reauthorization
Includes a Live Web Event on 09/27/2023 at 2:00 PM (EDT)
The Farm Bill is a legislative package that plays an important role in agriculture, farming, and USDA nutrition programs. The Farm Bill needs to be reauthorized every five years and is currently set to expire on September 30, 2023. This digital seminar "2023 Farm Bill Reauthorization" will provide an overview of the Farm Bill reauthorization process and discuss how the current political stage could impact timeline and outlook. Speakers will highlight the twelve titles, or sections, of the Farm bill and focus on specific programs relating to agriculture, nutrition, and sustainability. Join us on September 27, at 2:00 pm ET for a timely conversation on the opportunities, impacts, and challenges of the Farm Bill reauthorization.
Doug Baker (Moderator)
Vice President, Industry Relations
FMI - The Food Industry Association
Doug Baker is a food retail industry relations vice president for FMI - The Food Industry, where he facilitates professional, non-competitive collaboration among member communities across private brands and technology issue areas. In addition to his oversight of the private brands council and their efficiency-driven initiatives to encourage brand owner innovation, Doug also leads FMI's CIO Technology Board efforts related to omnichannel commerce facilitating benchmarking, research studies, and other collaborative projects that enable the path to modern retailing. Prior to FMI, Doug began his career in the food retail industry in 1984 as a bagger with Fry's Food Stores. His 30+ years in grocery retail have included leadership roles at Fry's, Kraft/Nabisco and Federated Group. Baker holds a Bachelor of Science in Marketing, and throughout his career, he has focused on retail operations, consumer packaged goods manufacturing and private brand development and marketing.
$i++ ?>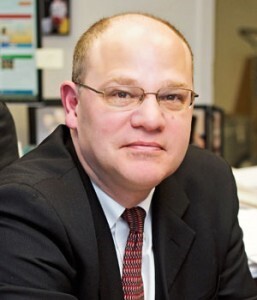 Steve Markenson (Moderator)
Vice President, Research & Insights
FMI-The Food Industry Association
Steve Markenson leads FMI's research & insights practice. Markenson is a market research executive with 30 years of progressive experience in his field – from research assistant to president of a full-service national market research firm – and his diverse experience includes research design, information/data collection and analysis and strategic planning.
In his role at FMI, Markenson oversees the research & insights practice at FMI, specifically the study design, survey fielding and efforts with outside knowledge partners and FMI subject matter experts. He leads the discovery process on the latest industry trends and operational insights that champion FMI as a credible voice of the food retail industry.
$i++ ?>
David Orgel (Moderator)
Principal
David Orgel Consulting LLC
David Orgel is a food industry expert, business journalist and speaker who was the longtime chief editor of Supermarket News. He is principal of David Orgel Consulting LLC, focused on enhancing content and thought leadership for organizations in the food, retail and consumer packaged goods industries.
$i++ ?>
Key:

Complete

Next

Failed

Available

Locked
2023 Farm Bill Reauthorization
09/27/2023 at 2:00 PM (EDT) | 60 minutes
09/27/2023 at 2:00 PM (EDT) | 60 minutes
Share your Feedback! Digital Seminar Evaluation
4 Questions
4 Questions
Please take this 4-question survey to share your feedback and let us know what you want to learn more about!